It's raining yet again in Chicago. The good thing is it isn't that cold. Weeee! The bad thing is, well there isn't a bad thing about it. Perhaps just the traffic it creates. Oh, wait, there is. My hair! Hello! FRIZZBALL HEAD! Sheesh. Blech. Ick. Moving on...
Tonight I've been invited to head over to
RadioOneChicago
which airs on 88.7FM WLUW, to promote our TV show and some of the music from bands we'll be featuring soon. Should be a good time. The show airs every
Thursday
from 6-10PM. Make sure to listen in online if you can't get the signal.
www.wluw.org
Thanks to
Hector
from
Canyon
for hooking it up.
Speaking of brilliant and lovely humans, I've always thought of
Rene Perez Joglar
as a funky-fresh-unique and intelligent lyricist.
Listen:
Together with his music partner, visitante -
Eduardo José Cabra Martínez
, also known as the critically acclaimed duo
Calle 13
, they will be performing at
Metro
next
Wednesday, May 6th
. It's a free show. Yup. Sign up at
www.myspace.com/showssecretos
for more info.
This is my first interview with them, when they visited Chicago's
Kelly High School
, a surprise gift for the graduating seniors.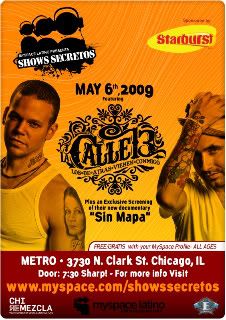 I'll be spinning some tunes tonight before and in between Karaoke over at La Botana. Don't let the rain stop you! I rock! Ha. And, this just in, I've been asked to DJ for the
Rock Out Against AIDS Fundraiser Event
at Cobra Lounge on May 24th

. I'm the only female DJ in the lineup. Auuuuu!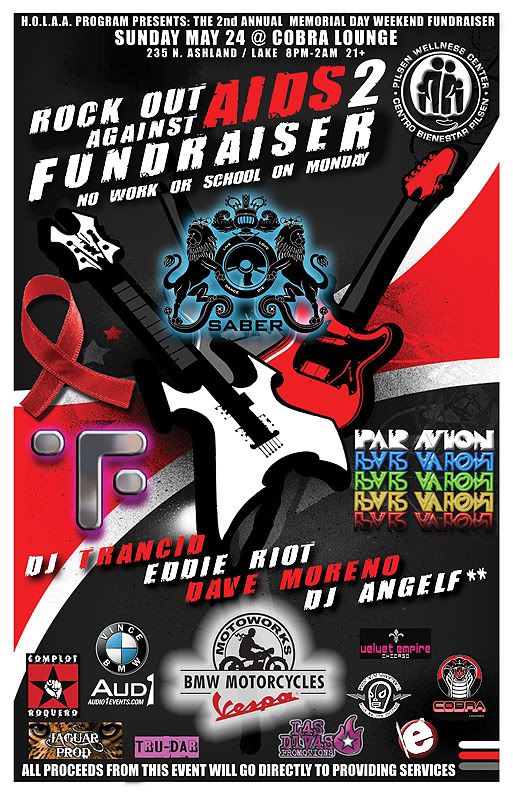 See you around town!
-ST