I'm taking the liberty of posting a special post for my dear friend Stephanie Manriquez, writer and music lover extraordinaire.
Stephanie, I hope you enjoyed your surprise birthday party this past weekend. Below is a photo story of my day, dedicated to you. Con amor, Sandra.
= = = = =
And so it began...
Ray and I headed out around noon on this beautiful day (and it really was beautiful - sun, blues skies, delightful weather) to pick up the ingredients for our favorite dishes we were making for your party. The invite said to bring our favorite dish, drink and game. Ray wasn't sure what he was going to make (well, he was sure when we started and then kept changing his mind, ya tu sabe) and I decided to make ratatouille after finding a tasty recipe in 'How To Cook Everything' by Mark Bittman, one of my favorite chefs.
There are a variety of recipes for Ratatouille, a Nicoise dish, and the ingredients often change from cook to cook. Most contain eggplant, garlic, onions, zucchini and bell peppers. Usually the recipe is seasoned with Herbes de Provence, but it can be as simple as parsley and basil. From Wikipedia I learned that: The word ratatouille comes from Occitan Ratatolha, is usually served as a side dish but may also be served as a meal on its own accompanied by rice or bread.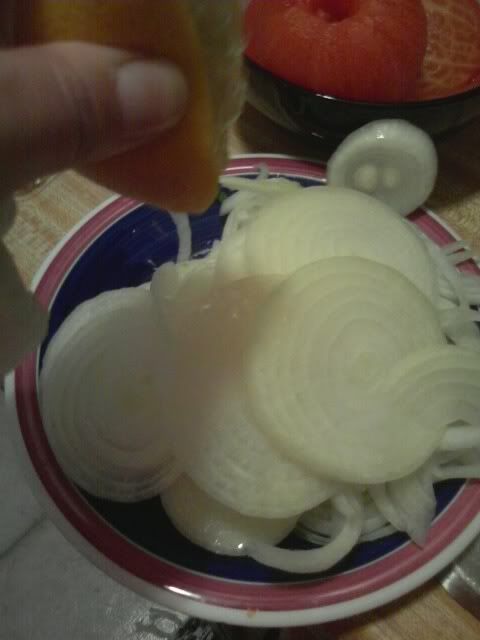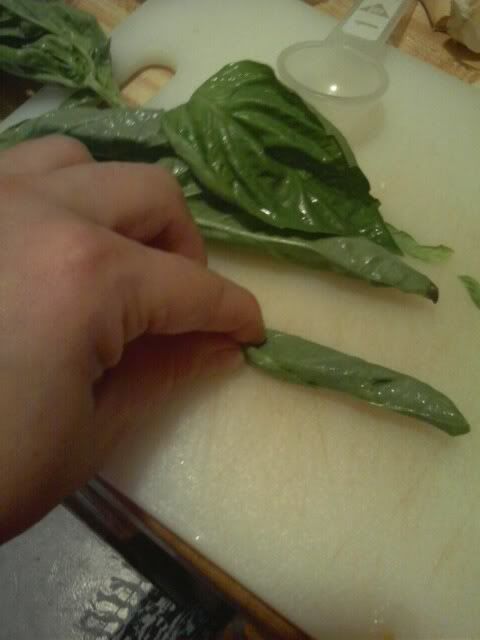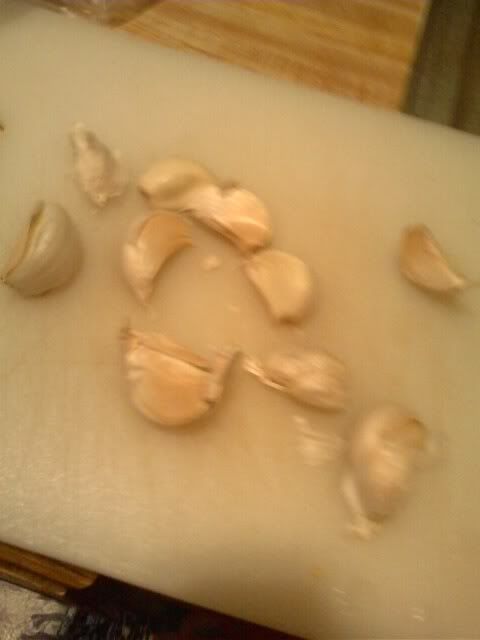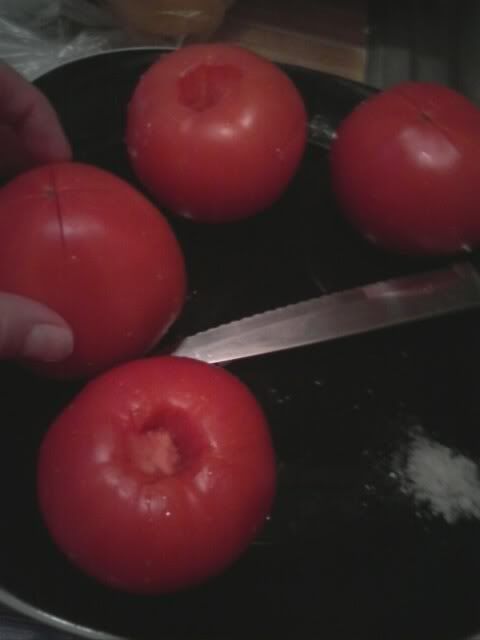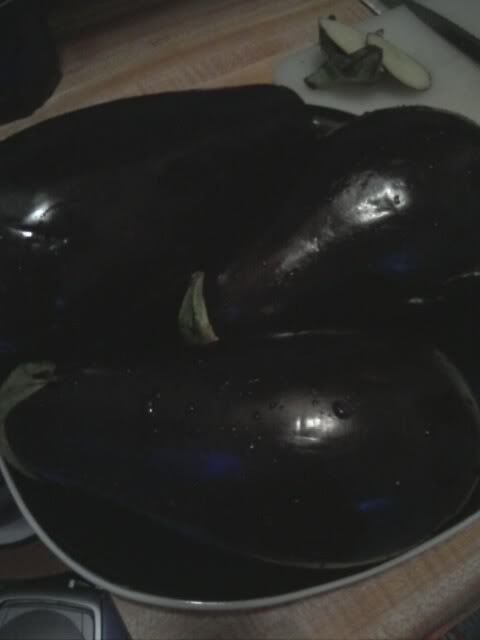 After cooking most of the afternoon, with some help from Ray, we headed out to the Vaca-Hernandez house via the #8 Halsted bus. Ray said he stuffed his face before we headed out so he was feeling a bit sleepy.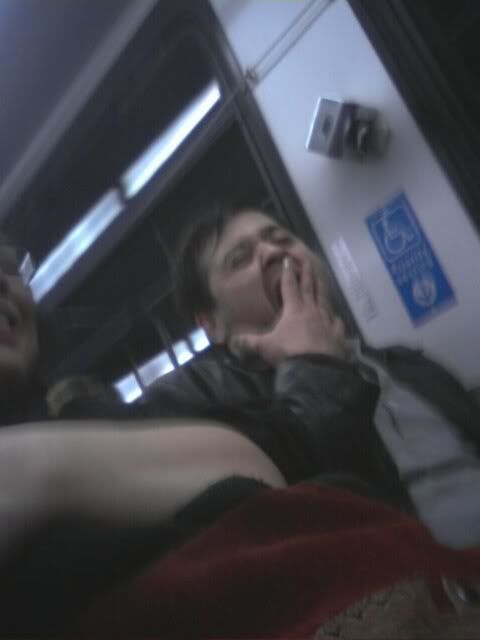 We were the first party people to arrive so we set up and watched while Brenda made some delicious pasta salad. Yum. We also started drinking. White wine anyone? Mexican vodka? Yum.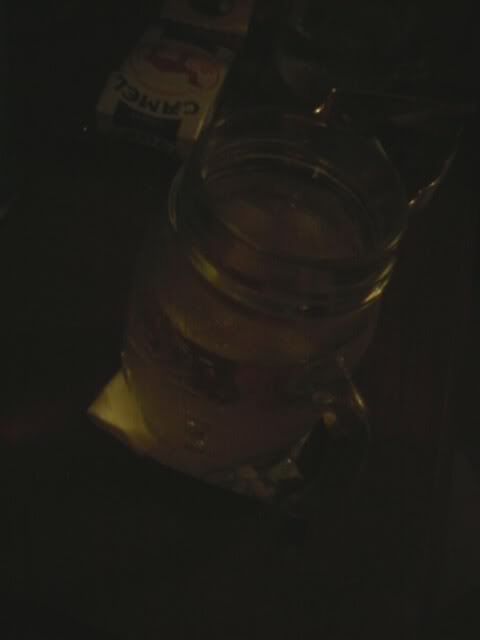 More friends showed up and we dug into the hummus and veggies that Ray made. Delicious. We also kept getting up to hide every time we heard the door. Funny! Some folks started playing card games at the kitchen table, others were reminiscing about other birthday parties and we were all wondering, will Stephanie arrive soon?
Finally, you arrived and it took you less than 30 seconds to cry once we started singing 'Las Mañanitas.' We hope it was from joy! Hee!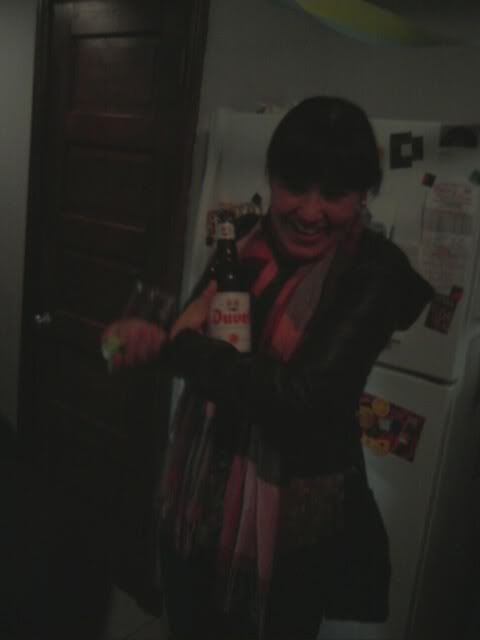 Once you said hello, through tears, to everyone and realized you were going to have an amazing time with all of your friends and familia, you relaxed. Charly presented you with your favorite beer, we all had some food and the music, courtesy of the hosts, began. It was love.
We played Pin The Tail on the Donkey, had you open your presents and sang to you once again when the came cake out. Of course Ray had to mash your face in but he also got some frosting on his face which didn't come out 'til after our lunch the next day. Hehehe!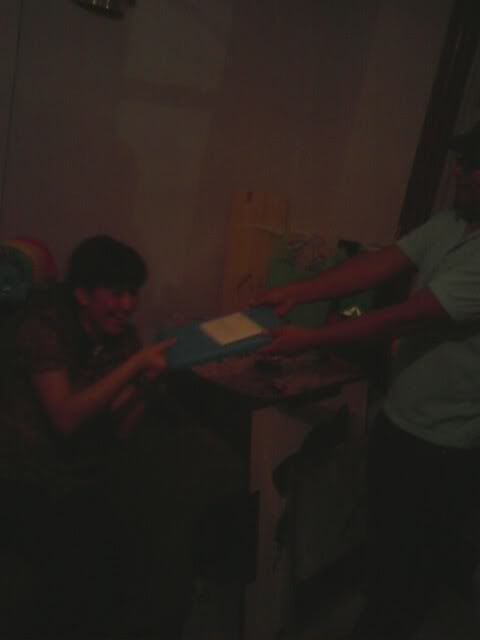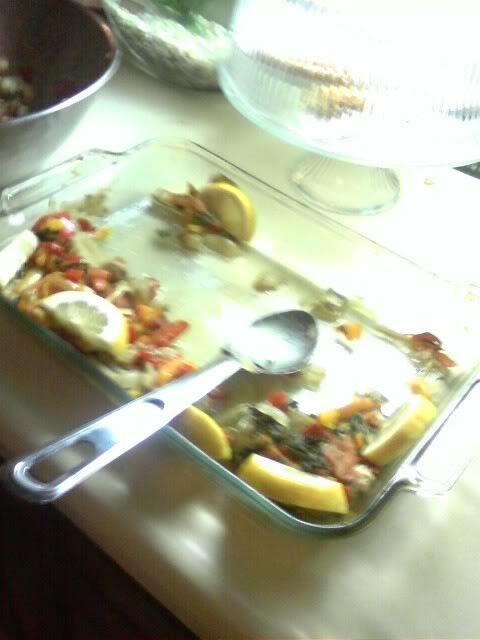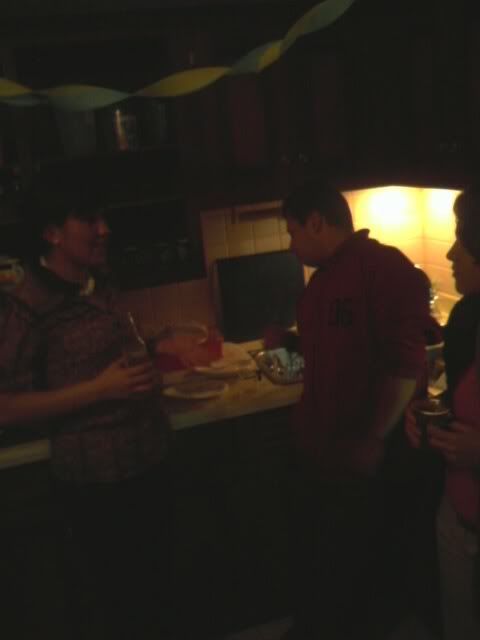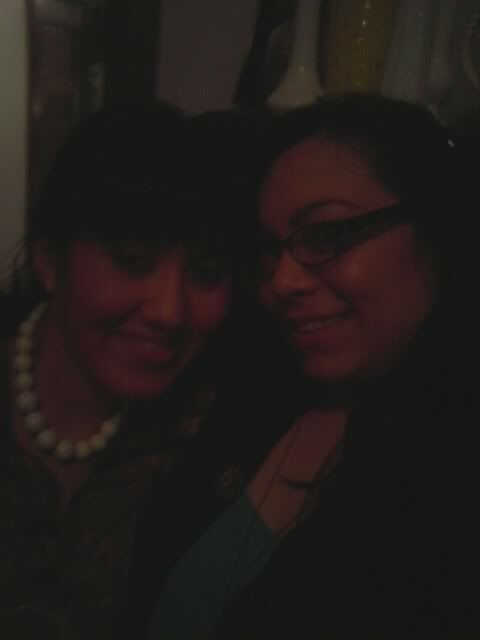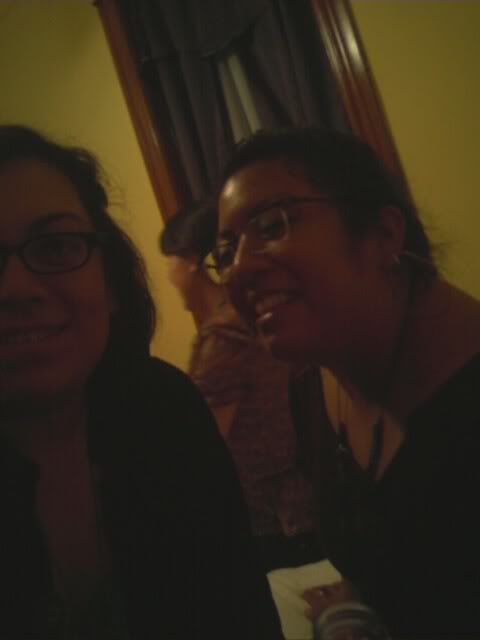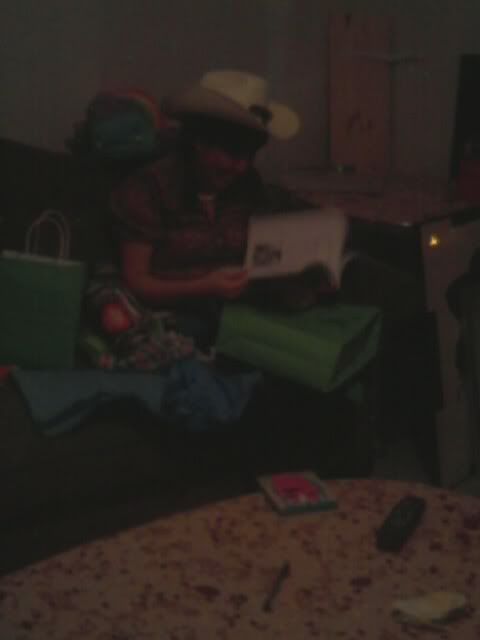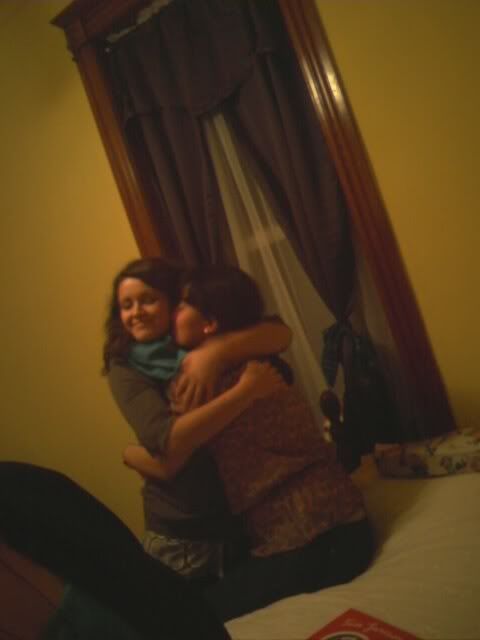 Happy Birthday, Stephanie. It's been a pleasure and inspiration getting to know you these past few years. I hope our friendship grows even stronger in the years to come. You are loved!
ps - this is how much fun we had and how much it affected us the next day: